Posted on November 7, 2015
The Road To Wrestlemania: Global Force Wrestling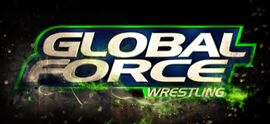 My Road to WrestleMania took a stop at a show in Grimsby ran by Global Force Wrestling (or GFW). Global Force is a promotion run my ex WWE / WCW / TNA wrestler Jeff Jarrett. Jeff played a part in the WWF Vs WCW Monday night wars in the 1990s (he actually switched companies many times) and he was responsible for founding TNA Wrestling a promotion that is still in operation.
Jeff has wrestled in 2 Wrestlemania events 9 and 15
He has also wrestled at Starcade WCW's flagship PPV
Mickie James was on the tour, a female wrestler who competed at Wrestlemania 22,
The others on the tour were old guard British Wrestlers. Names like Doug Williams and Magnus. As well as currant British talent, names like Marty Scurll and Robbie X. It was a good show with a meet and greet that wasn't too expensive. I should point out that I'm generally NOT a fan of the meet and great experiences. We did it this time to make up the chunk of time between train getting in and first match. Jeff Jarrett however was on merchandise to sign his own pictures. Tickets were in line with other brit shows. Great to see the setup with a guard rail too.
I've decided to keep a track on this road to wrestling's, cost wise. As well as some Pro's and Con's so here goes. For this one the Pros outweighed the cons, and a lot depends on your viewpoint.
Pros
Seeing an emerging brand in GFW
A few big names
British Wrestling!
Free upgrade
Jeff Jarrett (seen him before back in the old 1PW days but still a headliner)
Cons
British Show with the GFW name on it (and very few regular GFW Roster members this time. We assume this may change on future tours)
Staff didn't seem to know what they were doing (You've been upgraded sit there unless someone tells you to move!")
Costs.
Bus / Train £17
Food £8
Ice Cream at Arena £2
Ticket £22
Meet and Greet Upgrade £7
Program £6
Total Global Force Wrestling Grimsby £62 inclusive
Next stop : Getting Wrestlemania Ticket's and Hulk Hogan